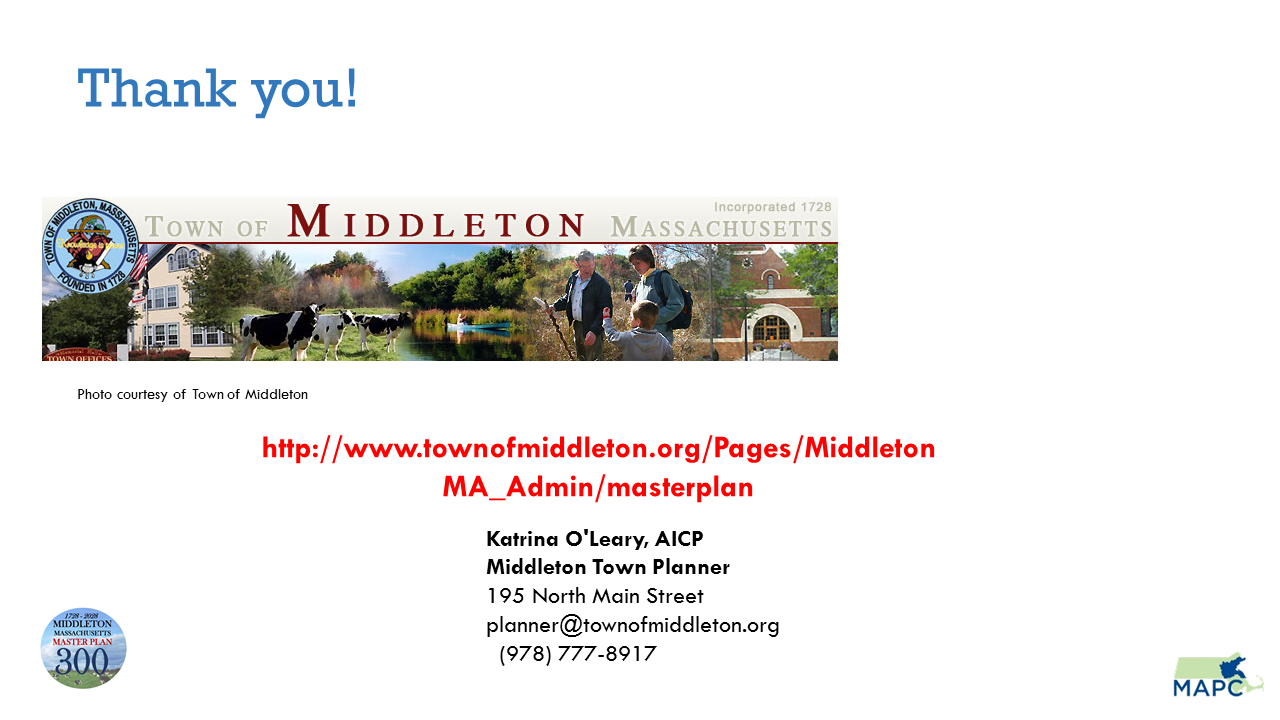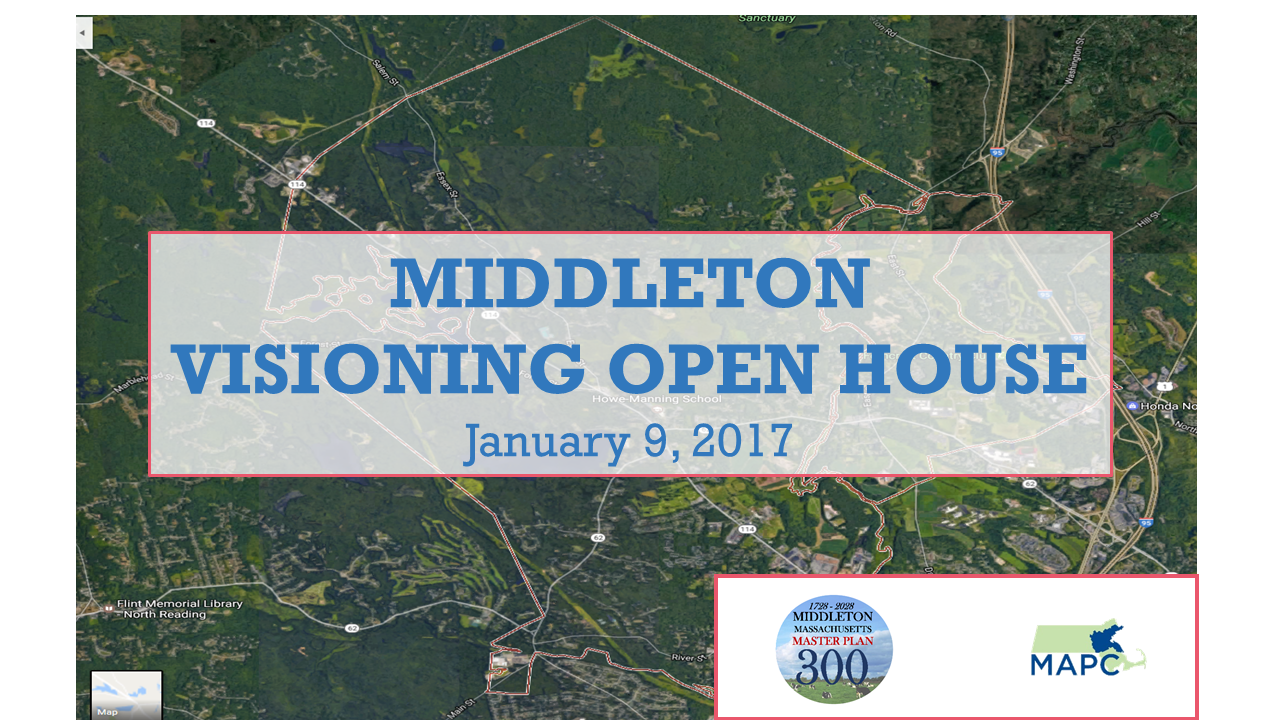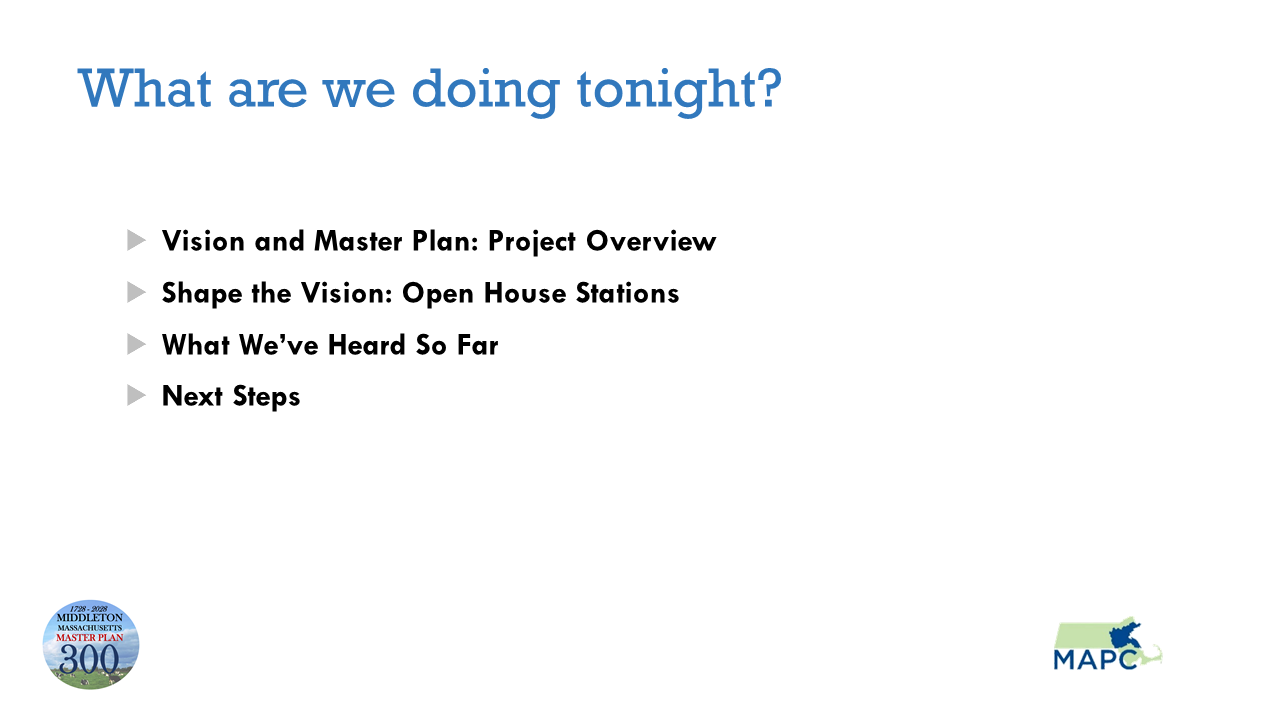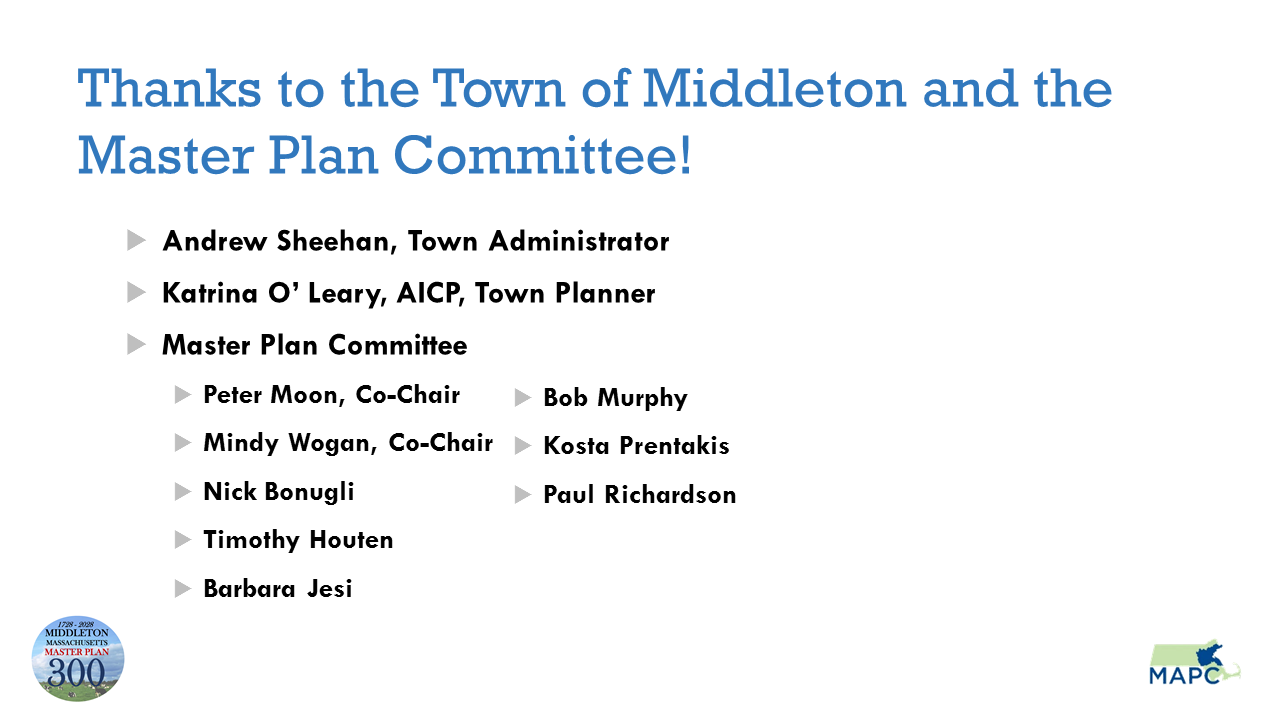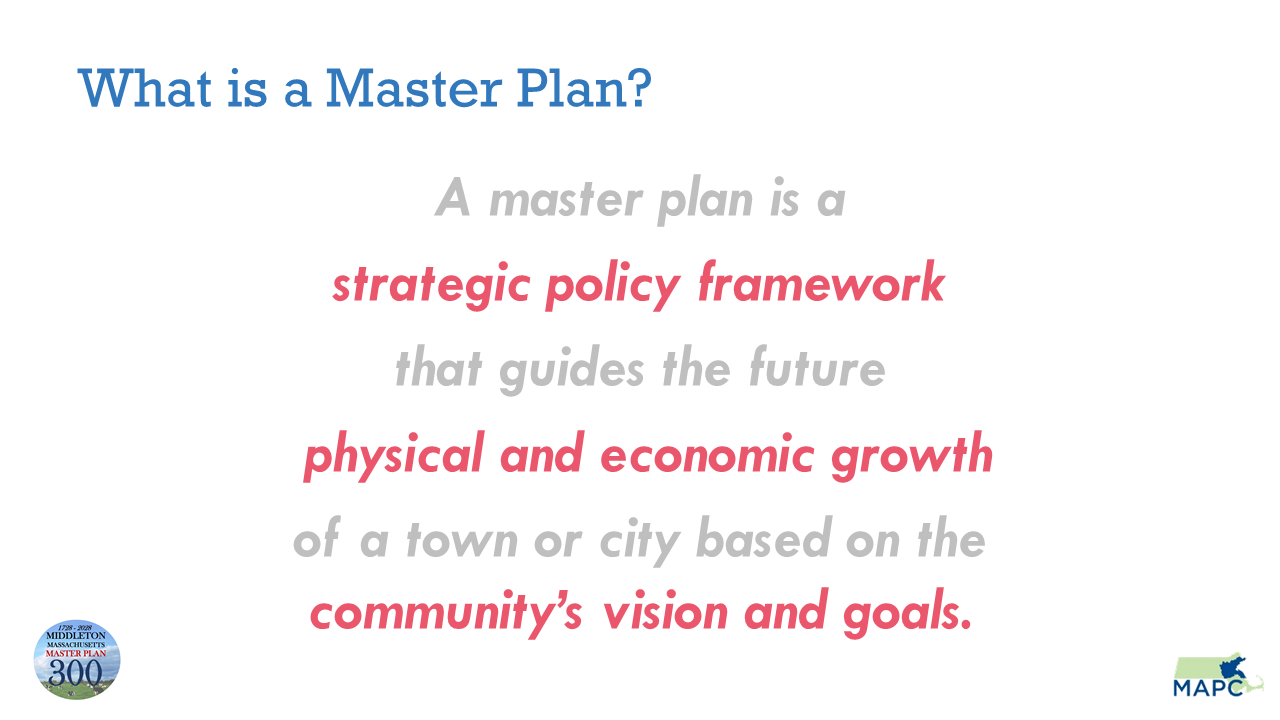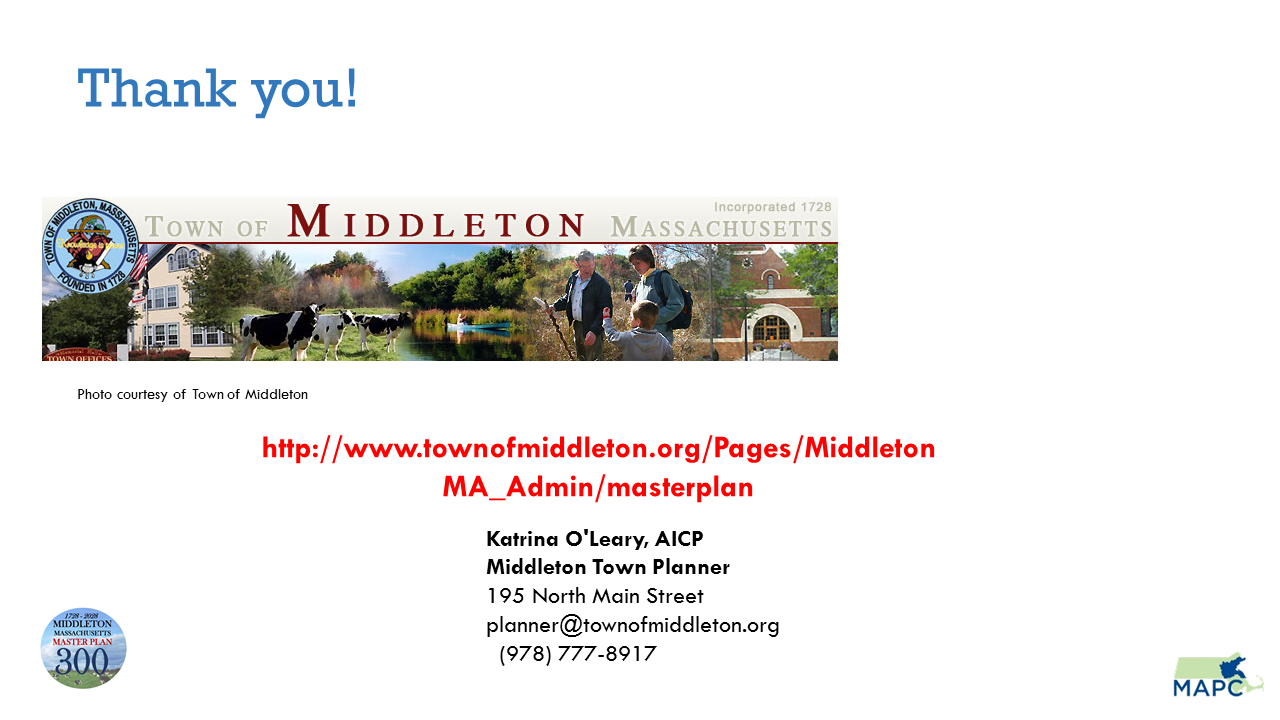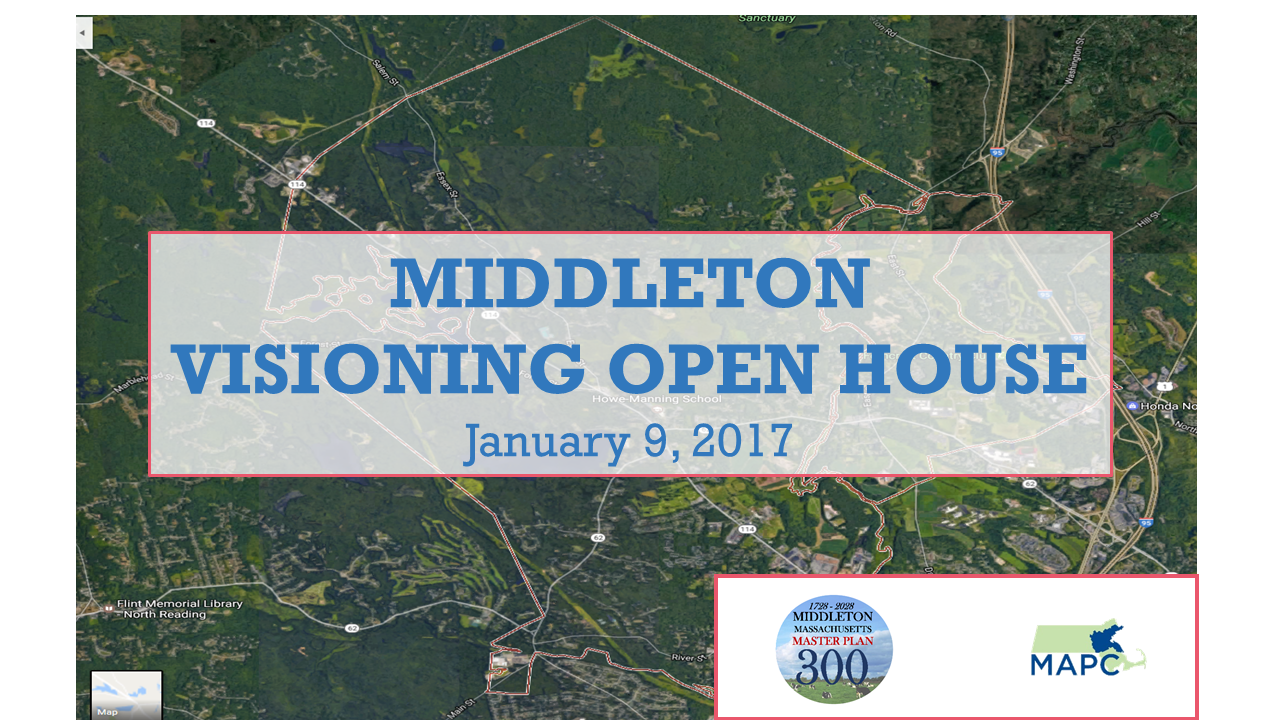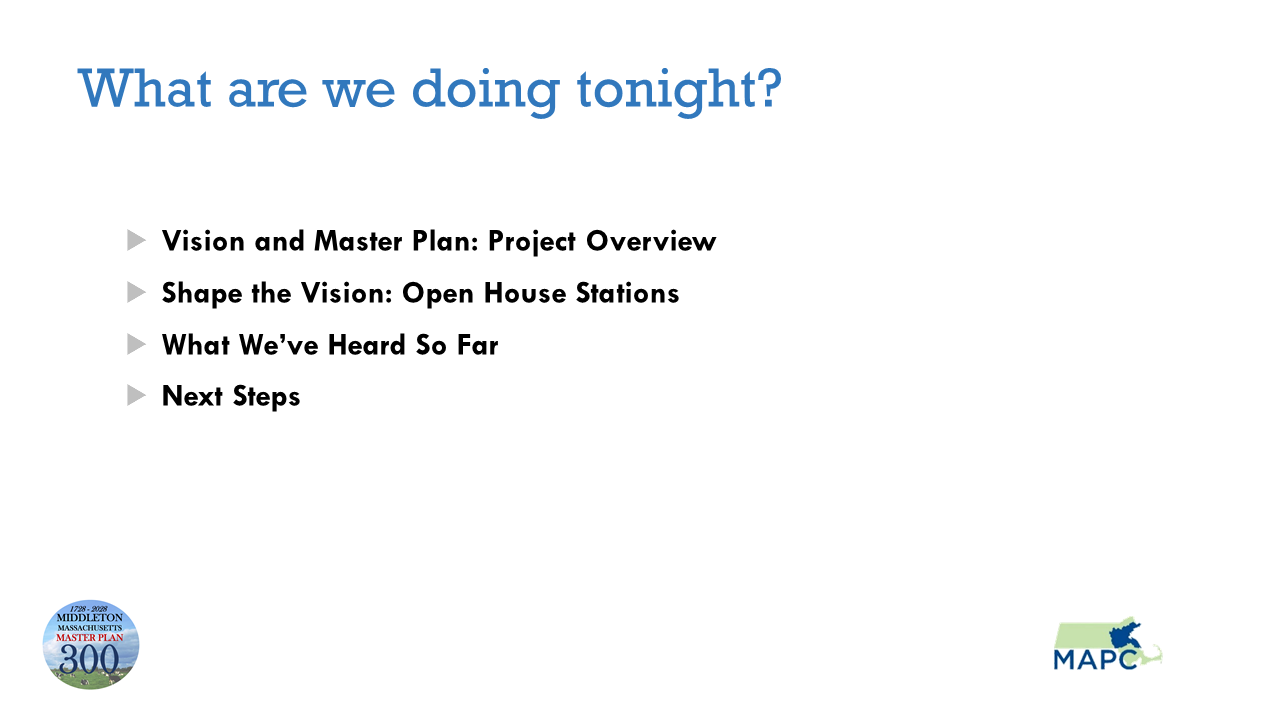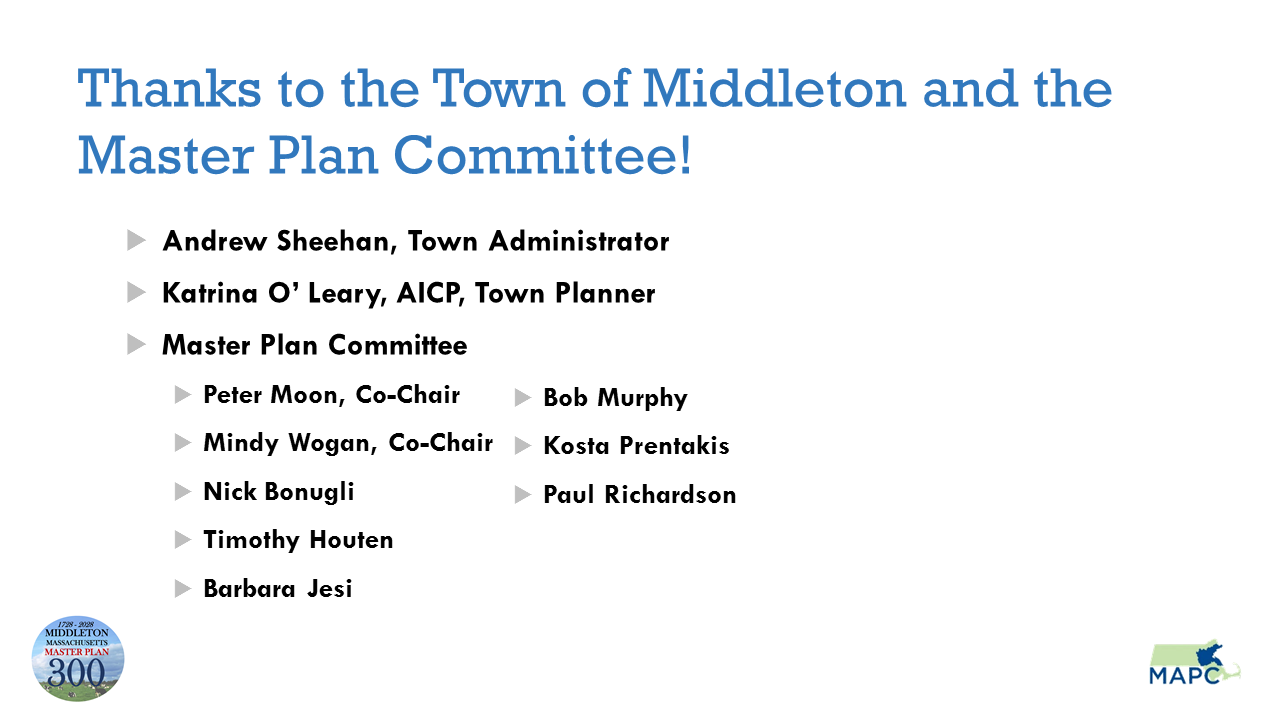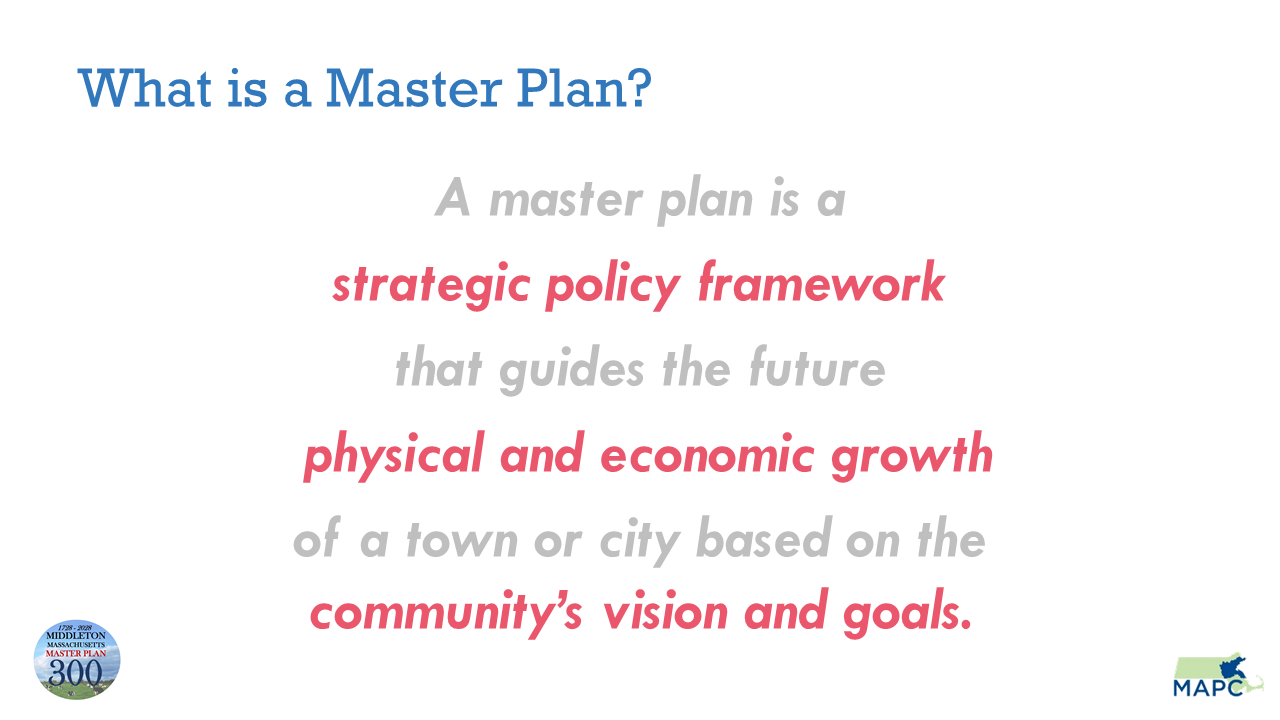 MAPC and the committee hosted a Visioning Open House from 6pm-9pm at the Flint Library located on 1 South Main St. There were approximately 60 people who attended the event to hear about the town's history, the master planning process and provide their own vision for the future of Middleton. The event consisted of interactive stations where residents identified cultural assets, community challenges and also had an opportunity to fill our the master plan survey.
GREATEST OPPORTUNITY LEGACY
Rail trail

More of a "downtown" or town center area for shopping/services. Mixed with housing

Old town hall being preserved

More sidewalks for walkers and bikers.
GREATEST ASSETS
Country atmosphere

Belonging

Schools

Small town but lots to offer
GREATEST CHALLENGES
A real town square for gathering and events

nothing "vibrant" about Middleton, no draw for outsiders, other than ice cream.

Developments without infrastructure (e.g. sidewalks, local shopping)

Real youth/teen recreation, such as YMCA.